In case you want to use the Export Map Image tool with high resolution but the exported map image is only partly available, check whether the contributing map services have sufficient image dimension values configured or not.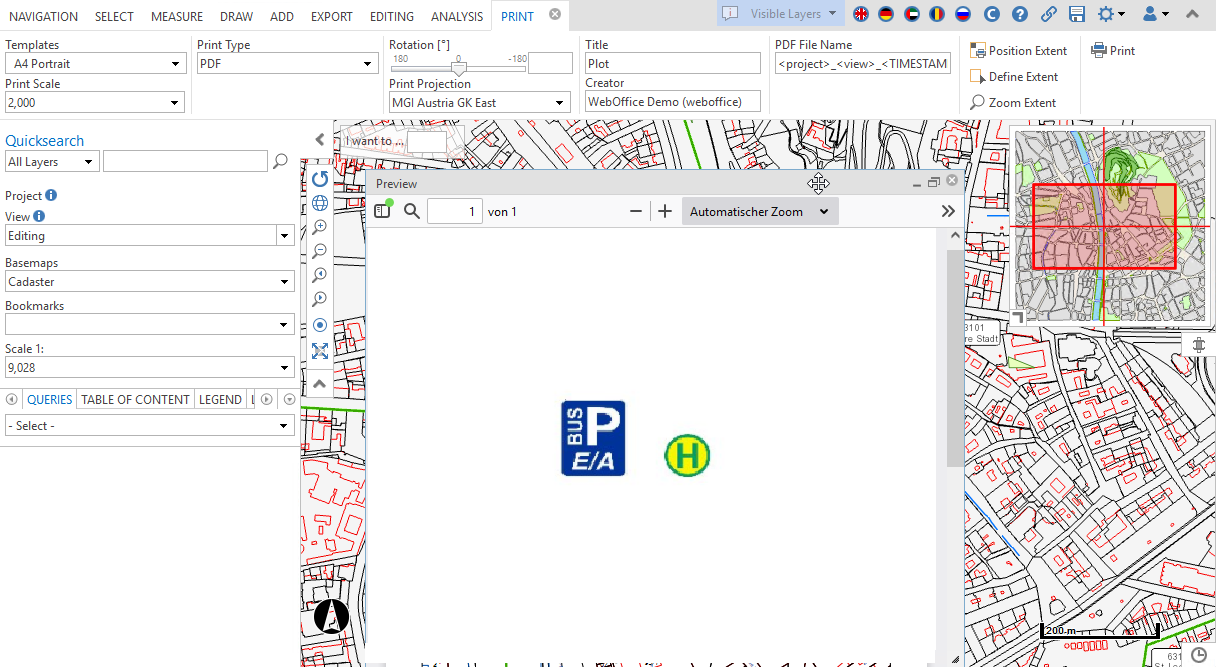 Map export does not display all contributing map services
Check the error messages in your Weboffice log file to find an entry looking similar to
INSUFFICIENT_IMAGE_SIZE_CONFIG - Error in thread WebOffice AsyncTaskHandler_6 caused by Exported Image Dimension (2048 x 1481) does not correspond with expected (2364 x 1710). Please change the max. Image Dimension Value on the GIS Server for service 'XYZ'.
Now log-in to the ArcGIS Server Manager and increase the maximum image height/maximum image width of the service mentioned in the log
Increase the image dimension values of a service in ArcGIS Server Manager
Note: See chapter Export Map Image for details about the tool configuration in WebOffice author.
Note: See chapter Export Map Image for the tool appearance in the WebOffice html client.