In ConnectMaster there are two ways to trigger a refresh. The settings can be found in the library:
> General - Settings - System wide - Synchronize 
Note:
Changes to these settings will only come into effect after a restart of ConnectMaster.
Option A:
ConnectMaster uses the Oracle Notification function to trigger a refresh. For this to work the dataserver has to be able to communicate with the ConnectMaster application server over the standard port 50.000. Please check all of your firewall settings for the respective ports to be open.
In the library make sure "Use Oracle Notifications" is checked.
Here the standard port can be changed as well.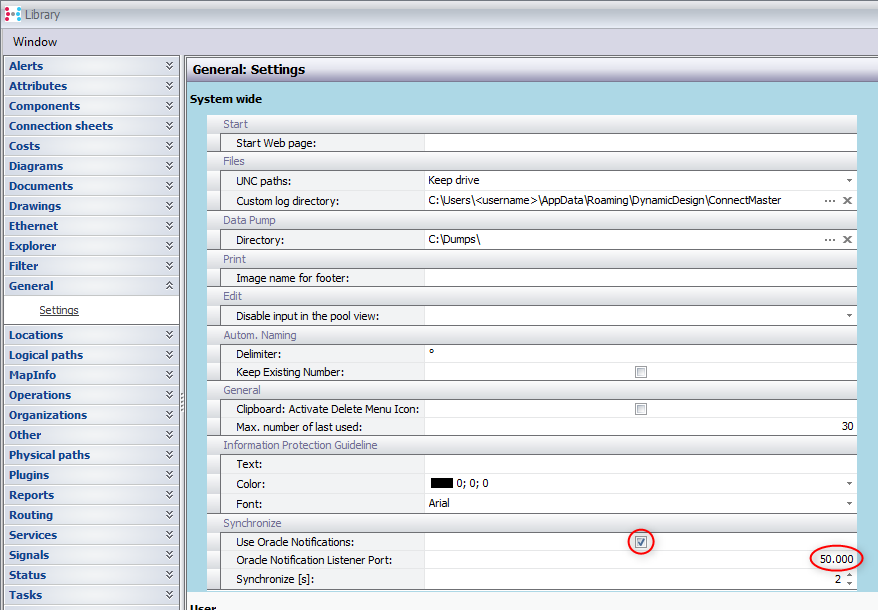 Option B:
ConnectMaster can use its pull - function to check in defined time intervals if any changes have taken place.
For this to work the Oracle Notification function described in Option A must be deactivated as well as the time interval for the pull - function set.
Note: Choosing this setting while having many simultaneously active users might slow down ConnectMaster.