Sorting:
It is possible to display the content alphabetically, in ascending or descending order? To do this, click on the title of the column. The arrow symbol shows them the respective sorting.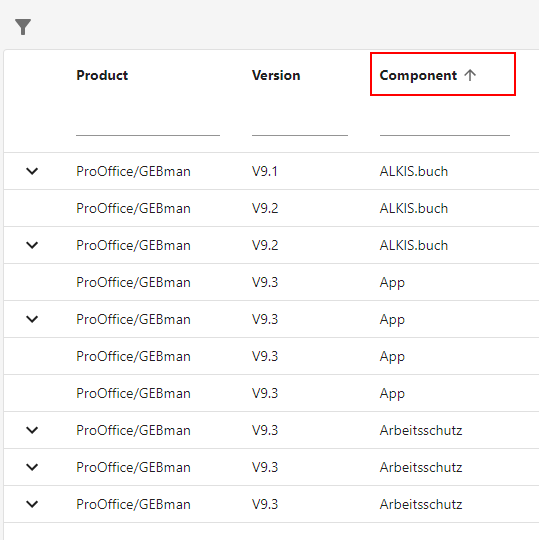 Extension of the displayed content:
The text content in the Title column cannot always be displayed completely in the list view. By clicking on the small arrow on the left side, the complete text can be shown or hidden.

Specify the number of rows displayed:
Go to "Rows per page" at the bottom right and select the desired number per page.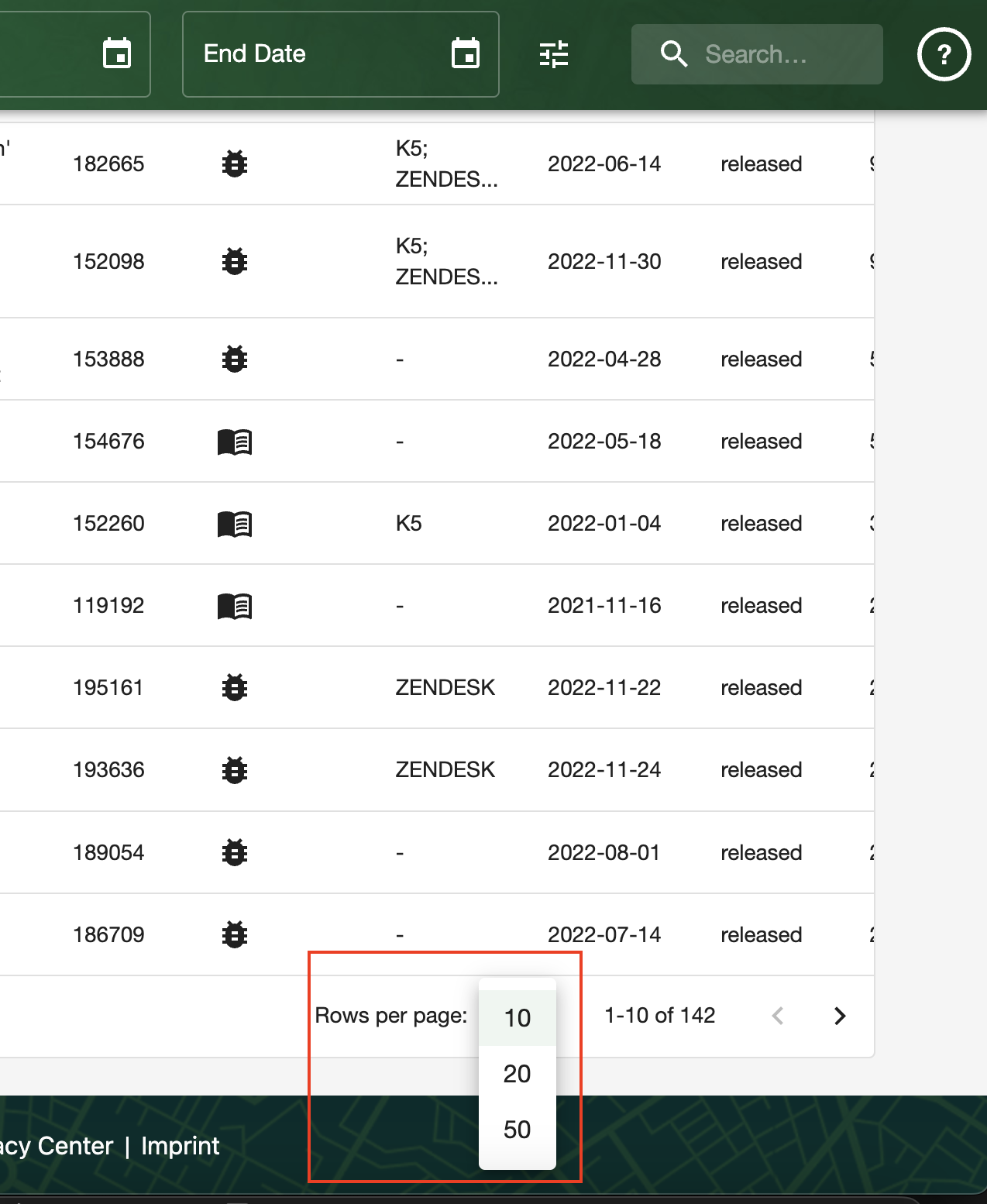 Export to file:
Download the list of filtered results as a PDF or CSV. You will find the download options in the upper right area.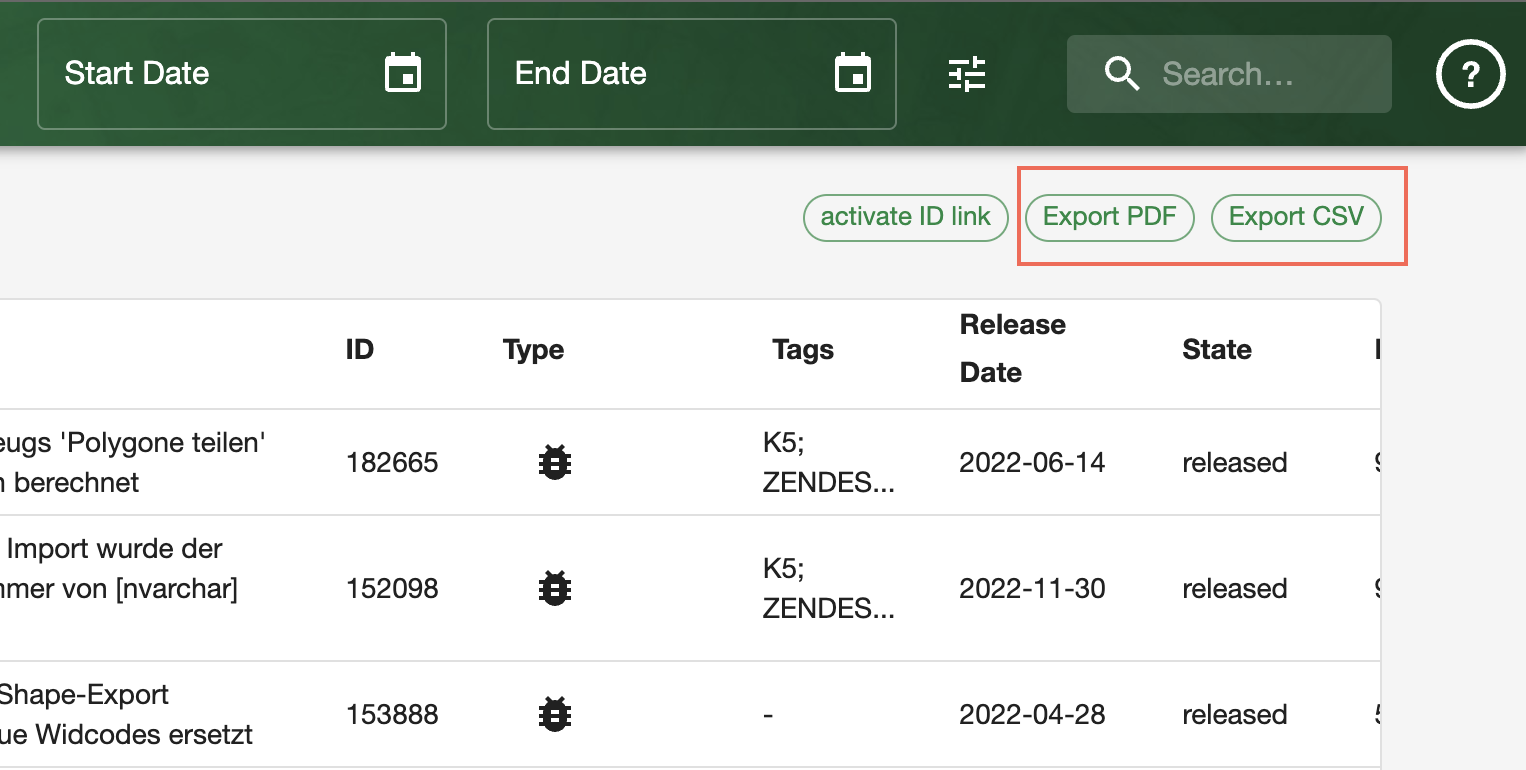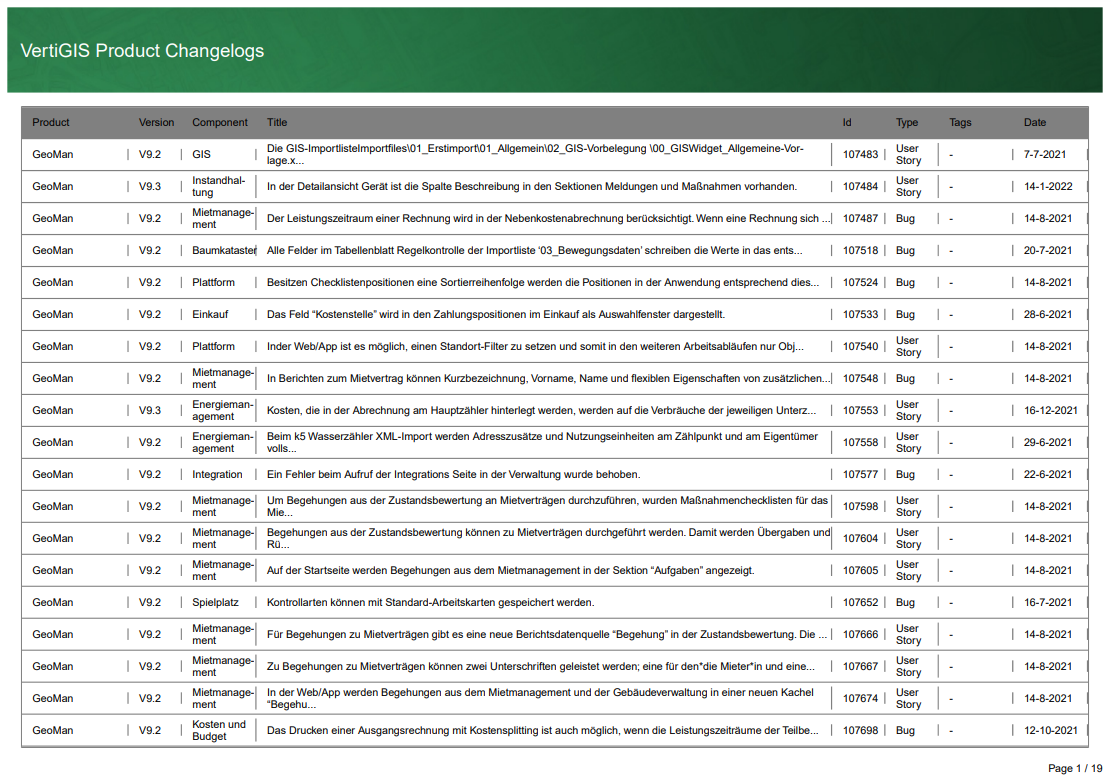 Activate ID link / See public view
This function is only relevant for VertiGIS employees.