After searching the VertiGIS Product Changelog, a list of tickets is displayed.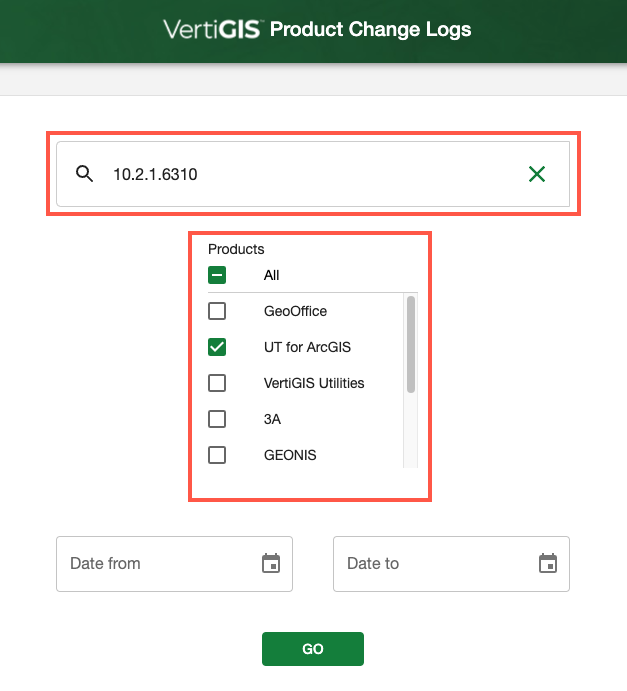 In the upper bar you will find the criteria you used for the search. You can change them here. It is not necessary to return to the main page and redefine the search.

For a more detailed search, display the filter line in the left area above the list.
You can then enter a free text in each column or select the desired content from the filter row in the drop-down menu. The text entry restricts the content of the drop-down menu accordingly. It is also possible to include several column filters at once. The search is updated automatically.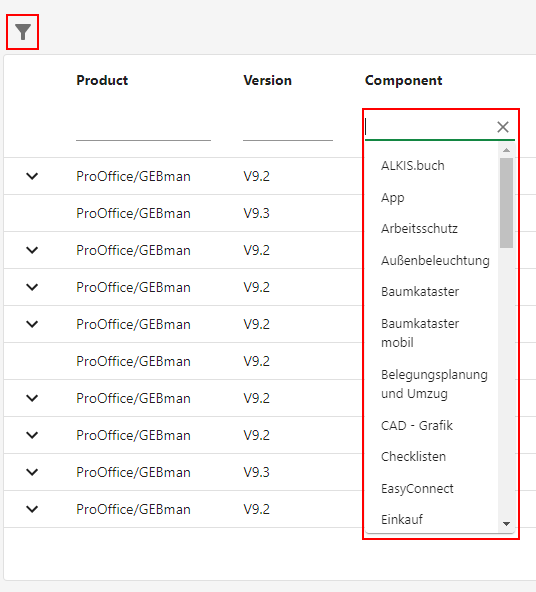 Are you interested in the features of a specific version?
Then use the version column and select the appropriate one from the dropdown.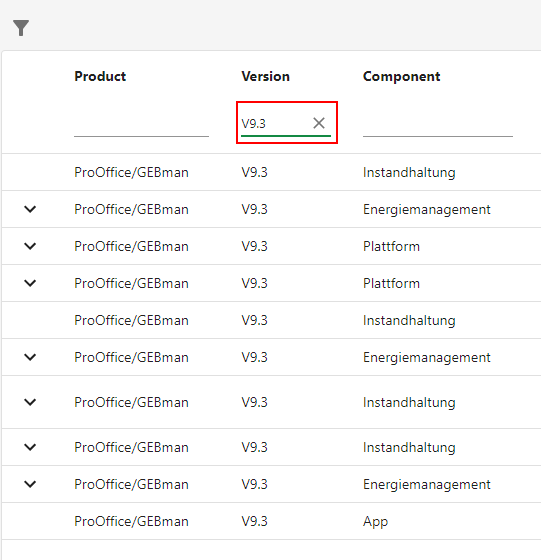 Do you have a specific ticket number you want to search for?
You can use the search field at the top right or enter the number directly in the ID column (development ticket number) or IncidentNumber column (ticket number from Support Portal). Partial ranges of ticket numbers are also searched for.


You want to reset the selected filtering?
At the end of the column label and the filter line there is a small cross. With this you can delete the filtering and / or the sorting of the columns completely. If you want to delete only the filtering of a specific column, go directly in the column on the cross.