The system automatically sends emails / notifications when, for example, a new request has been submitted or a ticket has been entered. By default, this information is sent in English.
If you would like to receive these notifications in another language, e.g. German or French, please let us know in Support. We can then configure the language for you quickly and easily.
If you already have your own account, you can also configure the language yourself. To do this, navigate to your user on the support platform in the upper area on the right and then to "Profile".
Then go to "Edit profile".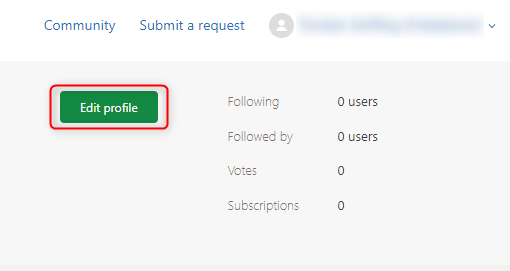 At the bottom right you will now have a dropdown with possible languages. Select the desired language. The customization will take place immediately. You do not need to save the page