Principles of Incident Escalation
Written
Any incident escalations should be done in written form and not only via phone.
Ticket number
Any incident escalation should refer to the related ticket number.
No shortcuts
There is a defined escalation chain in the VertiGIS Support. This should be followed. We know from experience that shortcutting the escalation to a higher level does not speed up the processing.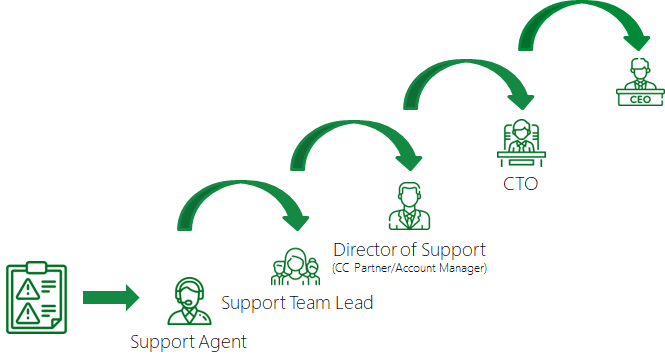 Possible Reasons for Incident Escalation
Disagreement over priority
Processing time too long
Key product function affected