Question
The following error occurs during the creation of a detail diagram:
Path to parts database "" is invalid.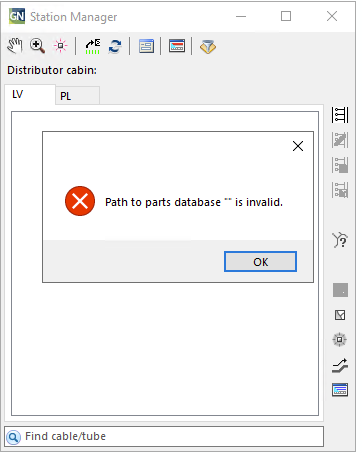 Where do I have to adapt or insert which path?
Problem
The message appears because the GNZ_Template database (templates DB for detail diagrams) does not exist under ...\datasources\[datasource name]\db\.
Solution
The original GNZ_Template database can be found in ele_t-Media:


Copy this DB and the gnz folder to the appropriate datasources directory (...\datasources\[datasourcename]\db\), e.g.:



If you already have a corresponding template and the gnz folder in another database, you can also copy and paste it into the directory.