Problem
A GEONIS report is exported as Word, customized, and embedded in a plot template for a PDF export.
However, the colored areas are not exported: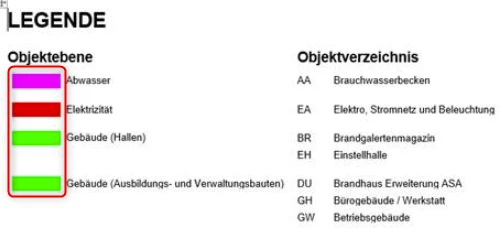 Solution
Open Windows Registry (Regedit.exe) and navigate to the following key:
HKEY_LOCAL_MACHINE\SYSTEM\CurrentControlSet\Control\Session Manager.
If it is not present, add there a new entry of type 'Multi-part string' named OlePictureFormatPreferenceList.
Add the following values to the list:
- METAFILEPICT
- ENHMETAFILE
- BITMAP
- DIB