Question
Why are the GEONIS projects not visible for a user? Everything is set correctly in the GEONIS Administrator and the user also has access to Q:\projects. When clicking on Projects in the GEONIS main menu, the following entry appears in the GEONIS Desktop Log:
2020-11-25 13:13:53,979 ERROR Error while loading project configuration from file :Q:\projects\Eau\project.xml (ConfigurationErrorsException) [GEONIS.Core.Configuration.Provider.GDirectoryProjectStructureProjectProvider]
Problems in GEONIS:
No projects visible in GEONIS: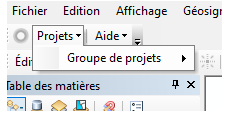 Help menu: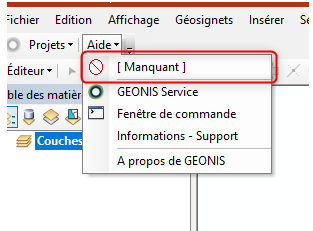 If GEONIS is run as administrator on the same machine, the projects are loaded. Also with other users the projects can be loaded without problems.
Problem
The cause is most likely a corrupt Windows user profile.
Solution
Re-create the Windows user profile for the affected user.