Problem
If the PDE (Partial Data Export) is started with an SDE database connection, the following error message is displayed:
ERROR while exporting
GEONIS.Core.ErrorHandling.GAssertException: A variable was expected not to be null, but was null (Workspace could not be opened from location.(..)).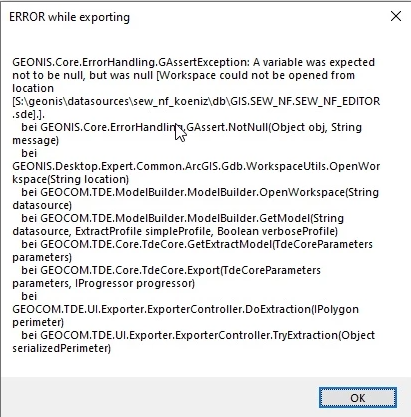 Cause
Even if the SDE connection file can be worked with correctly (incl. editing), it is still erroneous.
Solution
Create a new SDE connection file.