In some circumstances, when using the WebOffice plot extension author in ArcMap, the following message may appear when trying to work with the plot author: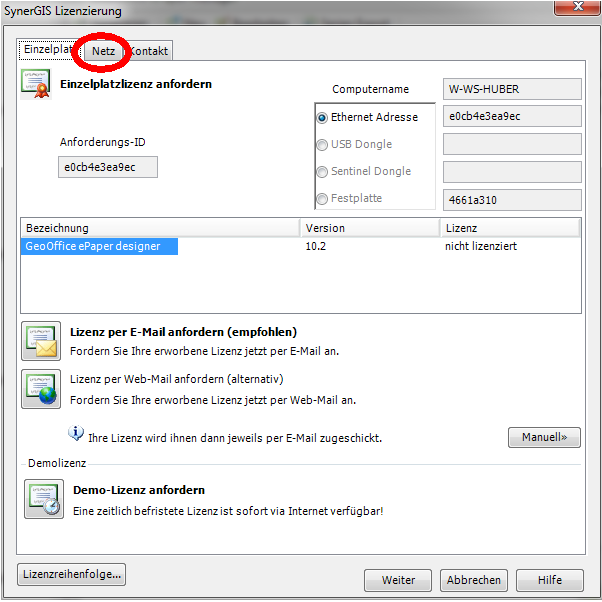 Cause
If WebOffice author is not installed on the server, then a GeoOffice license must be present -> i.e. then the license is pulled e.g. over "network", thus over the server.
Possible solutions
Either install WebOffice author (as ArcMap extension) on this server,
or connect to a valid GeoOffice license via the "Network" tab.