Time periods are especially important for orders, appointments or deadlines, so you have several options in GEBman / ProOffice to search for time periods.
When searching for time periods, the search always starts from date TODAY.
The following scheme gives an overview when to use which filters. The examples clarify the filtering.

Example 1
If you are looking for inspections within the last 12 months, then use < and <= 12 months. You will be shown all inspections from today 12 months back.
Period: 10/18/2021 - 10/18/2022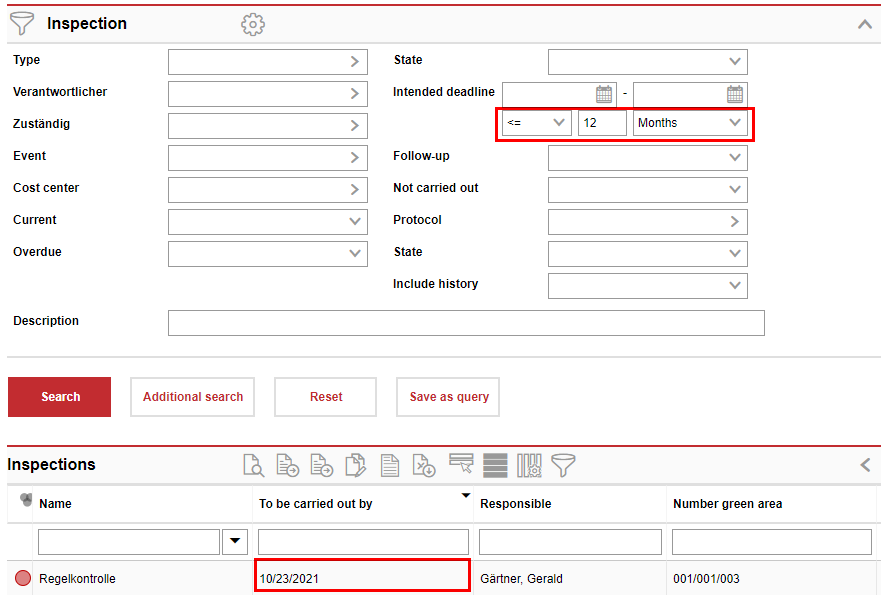 Example 2
If you want to find dates that are before a certain period, for example, before 10/18/2021, use << to filter.
Period: before 10/18/2021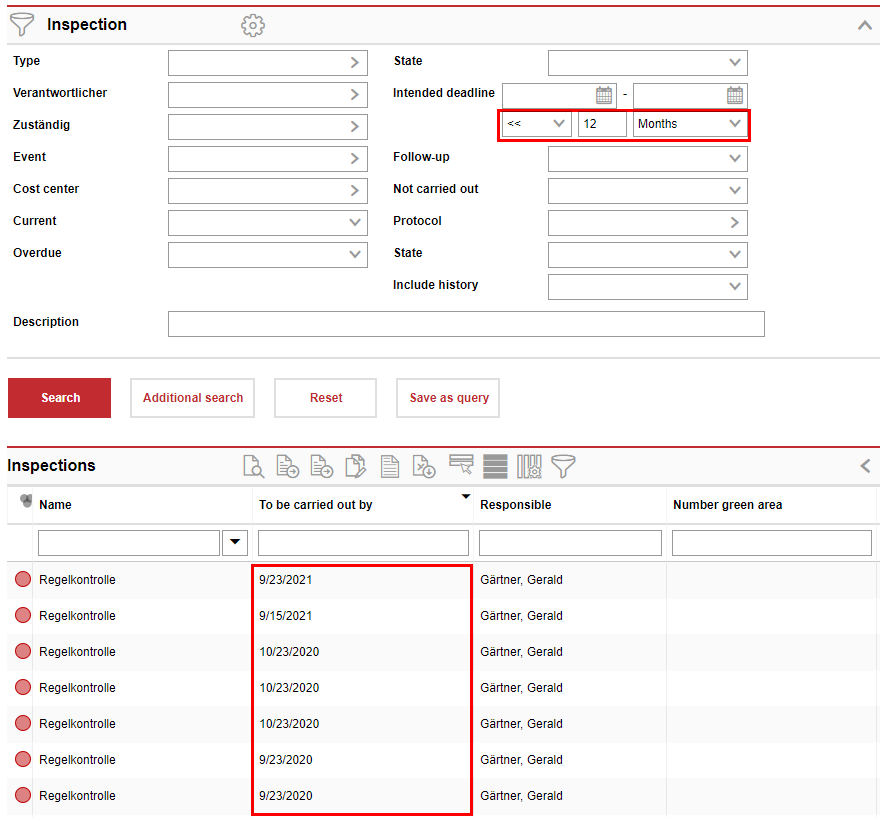 Example 3
If you are looking for controls within the next 12 months, use > and >= 12 months. You will be shown all controls from today to the next 12 months.
Period: 10/18/2022 - 10/18/2023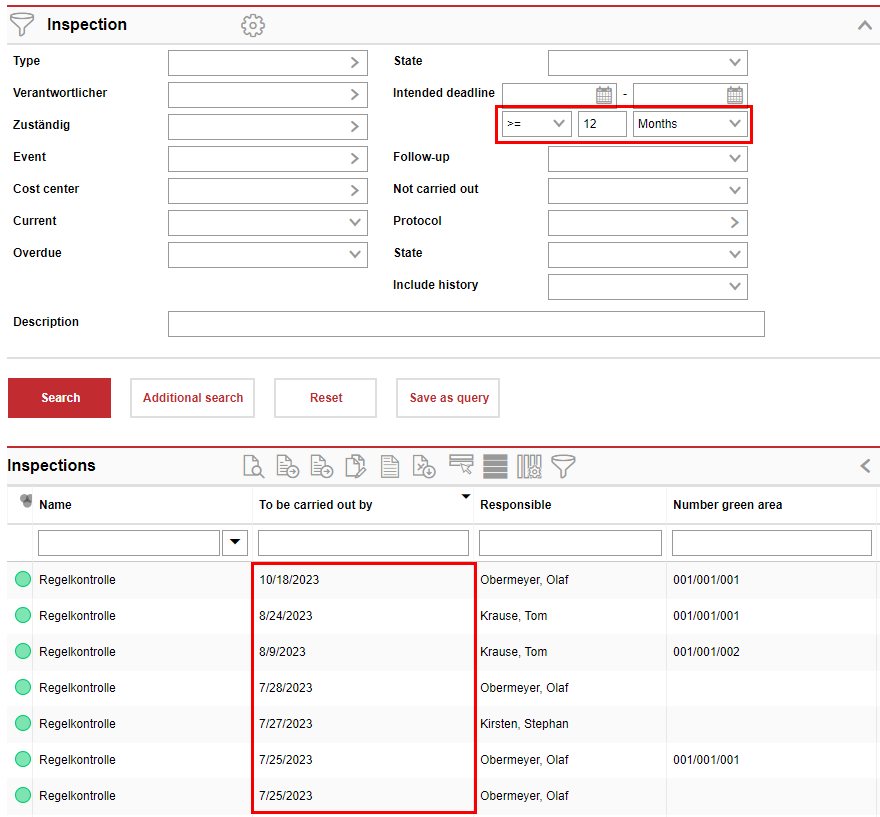 Example 4
If you want to find dates that are after a certain period of time, for example after 10/18/2023, then use >> to filter.
Period: after 10/18/2023